Alumni Occupation
Stand-up comic
Alumni Degree
English (literature)
Alumni Photo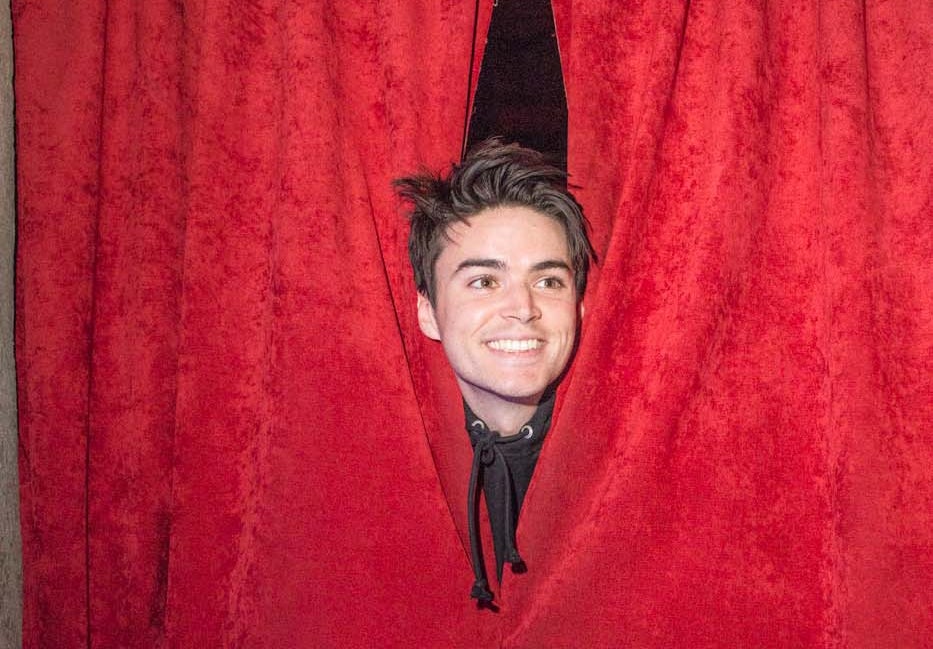 Alumni Interview
A lot of students study English after a childhood spent reading. But for Longfellow, the road started with a love of comedy.
"I was already doing stand-up by the time I had gotten into college, and at first I was really just looking for something that had to do with words and would allow me to continue working on my comedy," he said. "But once I got into the major, I actually started embracing it and enjoying it."
Longfellow obtained a bachelor's degree in English literature in 2016. After graduating, a chance encounter with another comedian was the push he was looking for to pursue stand-up full time.
"I felt like I'd already put all my marbles in that basket, but I was still kind of waiting for someone to swoop me up and take me with them," he said. "Then I got the opening slot for one of Arden Myrin's Phoenix shows, and afterward she told me, 'You've got to move to L.A.' That was all I needed to jump in the car."
Longfellow has since appeared on shows such as the NBC comedy competition, "Bring the Funny," and "Late Night with Conan O'Brien."
"All I wanted to do when I started was a late-night set, so 'Conan' for me was a major moment," he said. "Also, to be honest, it was just a tangible thing I could tell my parents and have them know what it meant. I think it sort of eased whatever worry they had about my move."
For others looking to find a place on the stage, he said the first step is about being willing to try.
"Phoenix has a great comedy scene and it's an awesome place to start," he said. "Sometimes it can feel overwhelming watching comics who have already made it, but I think going to an open mike and seeing others perform, it shows you that it's something people just do, and it makes you feel like you can too."
In 2022, Longfellow joined Saturday Night Live as a featured cast member for its 48th season.