Alumni Degree
Ph.D. Physics
Alumni Photo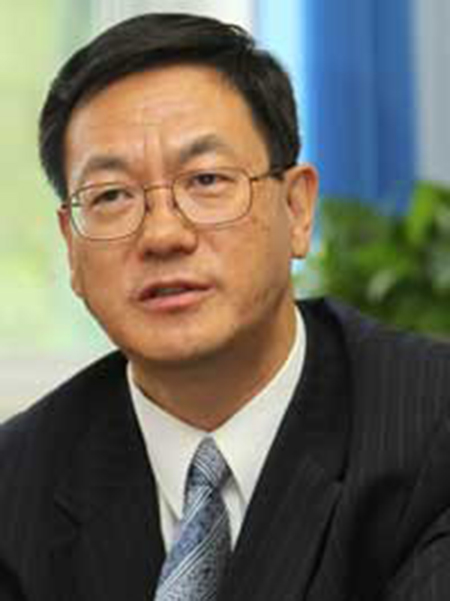 Alumni Interview
Born in China, Professor Wang's path to a graduate degree in physics started when he was a junior in high school. Out of only 100 students allowed to enter college, he was the only student selected from the five Chinese provinces to attend graduate school in the United States. He chose ASU.
Professor Wang arrived in Arizona with $200 in his pocket. He spent $50 on a bicycle, $50 on food and set out to find work. With his acceptance letter from John Page, then graduate coordinator for physics, he secured a physics teaching assistant position that paid $700 a semester- enough for him to live on and send some money home to help his parents and family.
His education at ASU helped him become one of the first scientists to do studies in nanoscience and nanotechnology. He is now the Hightower Chair in Material Science and Engineering at Georgia Institute of Technology, director of the Center for Nanostructure Characterization, a Regents' Professor, Adjunct Professor Chemistry and Biochemistry, Adjunct Professor of Electric and Computer Engineering and, most recently, received the Engineering Distinguished Professor Award.
Since his time at ASU he has trained/graduated 45 doctoral students and more than 60 postdoctoral scholars. He has in excess of 900 publications, which have been cited more than 67,000 times by students, professionals and his peers, 100 patents. He is also the editor-in-chief for the journal Nano Energy.
His experience at ASU prepared him for his success, he said: "The Tempe campus was so nice. I had access to the best equipment worldwide and had excellent professors, such as John Page, John M. Crowley and Roger Jacob. Being at Arizona State trained me to work hard, helped me choose to become a professor and help train the next generation of scientists."
One piece of advice that he has for students coming to ASU?
"Have your own dream. Be persistent and consistent and you will reach higher than expected. Be confident, based on the good knowledge you already have. ASU Students can and should be the best in their fields."
Following his own advice, Professor Wang took his ASU degree and built a remarkable career. He made many original and innovative contributions to the synthesis, discovery and understanding of fundamental physical properties of nanowires, as well as applications of nanowires in energy sciences, electronics, optoelectronics and biological science.
His biography at Georgia Institute of Technology outlines his discovery and breakthroughs in developing nanogenerators, which established a technological road map for harvesting mechanical energy from the environment and biological systems for powering personal electronics. His research on self-powered nanosystems also inspired the worldwide effort in academia and industry for studying energy for micro-nanosystems, which is now a distinct disciplinary in energy research and future sensor networks.