Alumni Occupation
Professor of Russian and German
Alumni Degree
B.A. German and M.A. German
Alumni Photo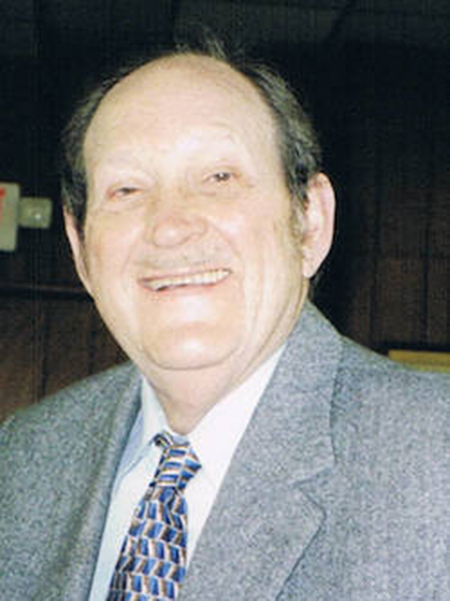 Alumni Interview
Dr. Charles Tichy, a 1963 and 1967 alumnus with a BA and MA in German, arranged a system of interactive television foreign language courses, linking various universities.
Why did you choose ASU and your major?
My connection with ASU started in the late 1950s and continues to grow and become even stronger. I have recently returned to my ASU roots after serving as a professor of Russian and German for 45 years at Slippery Rock University of Pennsylvania. I am proud to give ASU full credit for my successful career. I still vividly remember how much I was encouraged as a student at ASU to think creatively, constructively and critically. I personally believe that this atmosphere has always been a part of ASU and even stronger today because of President Michael Crow's development of the New American University.
Who were your mentors?
My Russian professor Sanford Couch and my German professor Bernice McIntire continually encouraged and motivated me to be original while respecting all academic traditions. They daily encouraged me to produce excellent academic work while developing proficient language skills. It was Professor McIntire who suggested that I also enroll in Russian courses because of the cold war situation and the Soviet presence in Eastern Europe. When I achieved my professorship I realized because of my instruction at ASU that I too must motivate my students to think responsibly and creatively. In fact I distinctly remember many of my students remarking that I was the one of their few professors who encouraged creative original thinking each time they said that I thanked ASU.
How do you feel your degree program prepared you for a strong career/future?
One of my greatest achievements was to arrange a system of interactive television foreign language courses linking various universities in the Pennsylvania State System of Higher Education. The project occurred in the late 1990s and the resistance and criticism I encountered was at all many levels not only from one university but from others as well. My memories from ASU to be creative and constructive motivated me to persevere and the battle was won. Now the entire state system of higher education in Pennsylvania has numerous cooperative interactive television programs among its universities.
What clubs/organizations did you participate in while at ASU? How did these activities shape your experience or choices?
While a student at ASU I was an active member of the Russian and German clubs. Though I was not realizing it at the time, I was gaining valuable experience by organizing programs, by leading discussions on international issues and by meeting students from around the world. These experiences definitely provided me with an important background that aided me when I started what was to become a 25-year stint as department chairman of the Modern Language Department.
Do you have any advice for current students at ASU or CLAS?
For the current CLAS students I would like first to thank them for choosing ASU for their CLAS major and programs. I am sure they will carry forth the innovative spirit they received at ASU into their careers. I would like to add probably what they heard before – namely the skills of critical and analytical thinking which were encouraged in their CLAS courses will continue to aid them their entire life. I would recommend that they carefully define their specialty and augment it with various related courses. Simultaneously though they should attempt to discern as many dimensions as possible for their specialty in order to be ready to challenge the ever-changing modern world in which we all live.
What's the most significant change at ASU since your graduation?
As many know, ASU has developed in so many ways since the 1960s. Anyone who has not kept in touch with ASU would be dazzled by the numerous developments – solar energy, a top-notch library blended into the landscape, countless academic programs with several modern structures to house them, four additional campuses ranging from Tempe to Havasu City, a light rail system connecting Tempe to various locations, and numerous nationally and internationally renowned speakers offering lectures and discussions throughout the academic year. I believe that I am one of the lucky Sun Devils because I have first-hand observed ASU's development over the last four plus decades. I established the Western Pennsylvania ASU Alumni Chapter, a responsibility that not only kept me in direct in contact with ASU's progress, but also introduced me to the prodigious work and achievements of the ASU Alumni Association. I continue to volunteer for various ASU Alumni projects including assisting their Golden Reunion outreach program and serving as an evaluator in their Medallion Scholarship Program. Since my return I am also very pleased to be a member of the CLAS Dean's Council, a member of the Melikian Center Advisory Board and an associate member of ASU's Emeritus College.