Alumni Degree
B.A., Political Science
Alumni Photo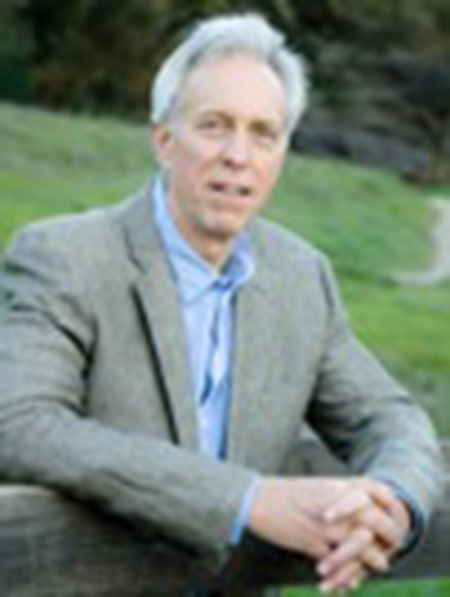 Alumni Interview
Since earning his undergraduate degree in political sciences, John D. Rockefeller has built a career focused on the creation of funding options and management structure for collaborative programs across global health and affiliate human services. He founded Zero Consult Ltd, a global public health funding partnership that operates in the U.S. and E.U. and served as the managing director of the International Federation of Institutes for Advanced Studies (IFIAS). Presently, he is the director of Social Venture Initiatives with the Clinton Foundation's Health Access Group and is also completing a doctorate at Johns Hopkins University's Bloomberg School of Public Health.
You started a first-generation scholarship for College of Liberal Arts and Sciences (CLAS), which has contributed to the support of six students. More recently, you've created an estate gift that will allow this scholarship endowment to support 10 or more ASU students every year. Why does ASU mean so much to you?
Arizona State University represents my intellectual starting point, and the place where I was first able to work across all academic specialties on my way toward creation of an authentic and unique life in global health. This university will always be about empowerment, support and endless possibility for me, and I will continue to support these options for all students who have a desire to follow these paths themselves. I am continually seeking ways to tie ASU into ever-widening research alignments with health-based projects nationally and globally.
Why did you choose your major and who were your mentors at ASU?
I chose political science as a logical entry point into the wider debates on international economic policy and cooperation. My mentor in the political science department, Professor Donald E. Lampert, was an international relations expert who guided me through the many issues that would later fuel my work and ever-widening sphere of economic influence. He ended up being one of the most important figures in every choice that I made after graduating from ASU. Without my time in the political science department and Professor Lampert's kindness and intellectual coaching, I would have been ill-prepared for all that has made my life's work in global health so interesting and valuable. I also have to thank Dean Bob Mittelstaedt at the W.P. Carey School of Business. He directed the Advanced Management Program at the Wharton School while I was there. He was another major figure in the development of my current work on global business models in health.
How did your education in CLAS prepare you for what you are doing today?
My time at ASU doing research in international relations formed the core of my work with international health programs and the business mechanisms that support them. I would never have moved toward the Clinton Foundation's model without this strong core of international political and business theory. ASU was an incubator for my professional life, and continues to excite me as I watch its constant movement toward inclusion and support of its students.
What advice you would give to current CLAS students and alumni?
I would advise all ASU students and alums to look beyond what they think is obvious, toward the leading edge of their dreams. Each of them are part of the fabric that makes ASU one of the best universities in the world, and as each of our students and alums take on new initiatives (both personally and professionally) our impact will grow with them. I would also encourage each alum to consider joining me in helping to fund first-generation scholarships and fundamental research projects that will allow other students to join us in work that will continue to fuel ASU's place in the wider world of research and personal empowerment.