Alumni Occupation
Trial Attorney at Polsinelli
Alumni Degree
B.S. Biology with honors, B.A. Chinese
Alumni Photo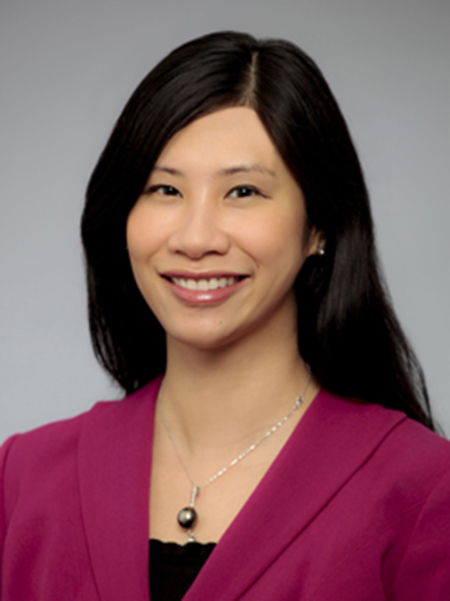 Alumni Interview
Alumna Melissa Ho, accomplished attorney, community leader, and current member of the advisory board of the ASU Center for the Study of Race and Democracy, credits ASU with opening a door to her future. "Being a student at ASU was a pivotal time in my life. It opened my eyes to the possibilities. It was there that I discovered my passion for protecting and advocating for social justice and civil rights."
Why did you come to ASU?
I grew up in Phoenix as part of a very close immigrant family. I helped out in the family store as a child. The hope, and expectation, was that I would go to school nearby and keep my roots in Arizona. Fortunately for me, I was able to access a first-rate education at ASU without needing to leave my family to get it.
Why did you choose Biology and Chinese?
When I started at ASU in 1997 I wanted to be a medical doctor like my father. Biology seemed like the logical progression toward that goal. One major was not enough for me, so I decided to study Chinese. As a Chinese-American who was raised in Phoenix I wanted the opportunity to study the language and learn about the country that my parents had left behind when they immigrated to the U.S.
Who were your mentors?
My first mentor at ASU was Madeline Ong Sakata, a community leader who helped to start the ASU Asian Student Coalition. She encouraged me to apply to law school and awakened in me the realization that I could take my career path in any direction I wanted. ASU was my passport to all things possible.
How do you believe your degree program prepared you for a strong career/future?
ASU gave me a strong foundation across the board. I had a chance to learn everything from organic chemistry to Asian Pacific American Studies. When I graduated, I was able to take my biology degree and get into law school. Even today I find myself tapping into some of the things I learned at ASU such as persuasive writing, statistics, and how to communicate to individuals from all walks of life. My favorite class was microbiology. Nothing beats being able to grow stuff on a petri dish.
Do you have any advice for others coming to ASU or CLAS?
Be open to exploring different areas of learning.A university like ASU has so much to offer. There are courses in just about everything you could imagine. By testing the waters in other areas you may awaken a hidden interest in yourself. I thought I wanted to be medical doctor, but by the time I graduated from ASU I knew I wanted to be a lawyer.
Tell us a bit about your current position.
I am a trial attorney at Polsinelli, a 680 attorney national law firm with offices in Phoenix and 16 other U.S. cities. While I have a unique understanding of government regulations, intellectual property and international business, many of my clients are companies and individuals involved in government investigations. Helping them preserve their rights and navigate through the legal process without disruption in their businesses or a loss of livelihood or a loss of personal freedom is important to me.
Where are you headed next?
I love being a lawyer and see myself working with clients for years to come. Politics? China practice? Community involvement? Leadership? I'll make sure that ASU knows my next stop.