Alumni Degree
B.A., Communications
Alumni Photo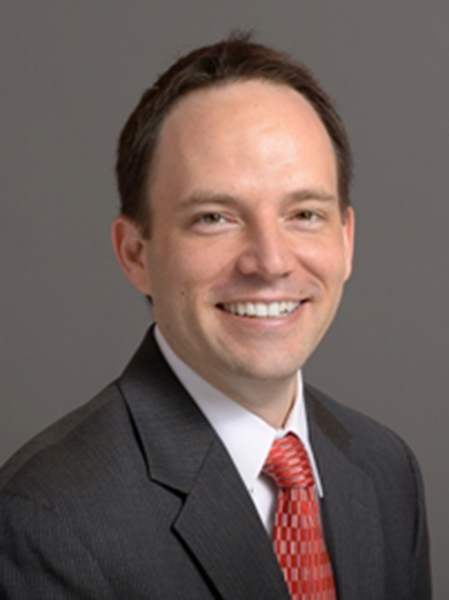 Alumni Interview
Home-town boy, Rocky Harris was hired just seven weeks ago to oversee communications for Sun Devil Athletics. It has been a busy time. They've announced a new Athletics' director, the rebuild of Sun Devil Stadium, and their desire to return to Camp Tontozona.
"Our goals are simple: win, provide exceptional customer service, connect with current students and alumni, deliver on all of our promises, and develop a program that we can all be proud of," says Harris.
Why did you choose a major in communications and minor in English?
I wanted to go into politics and my advisor told me that a communication major would offer a broad degree that would allow me to change careers if I decided that politics wasn't for me. She was right.
Did you play sports?
I played football, wrestling, soccer, and ran track at Tempe High School. In college, I was on the club rugby team for a year and was a member of Sigma Chi fraternity. I worked while attending ASU, so it left me with very little time for additional extracurricular activities.
What does ASU mean to you?
Arizona State University has been an integral part of my life since the day I was born. My grandfather worked at ASU. Both of my parents earned their undergraduate and graduate degrees from ASU. In addition to that, my father was a swimmer and diver here and my mother was a professor at ASU's polytechnic campus. As you can see, I bleed maroon and gold.
How did your education in CLAS prepare you for what you are doing today?
My degree from ASU has been instrumental in my career. I have been in the communication field since the day I graduated. I've done sports marketing and communications with the National Football League's Houston Texans and the San Francisco 49ers, worked with a Fortune 500 company, and became vice president of Major League Soccer's Houston Dynamo. I wouldn't have been able to advance my career without the knowledge I gained at ASU.
Where has that degree taken you that you didn't expect in your career?
Right back to where it started…at ASU. I now have my dream job and I feel lucky every day to be working for ASU, because I am so passionate about helping Sun Devil Athletics reach our full potential!
Which mentor really impacted your life?
The mentors that have been most influential on my life are my Mom and Dad. They have been there for me when the times are tough, to help pick me up, and have been there to cheer for my success. They understandably spent more time picking me up than cheering for me.
From a professional standpoint, the person that was most influential on my career was Chris Canetti, the president of the Houston Dynamo. He is a phenomenal business-minded executive and I learned more from him than anyone else during the course of my career. He could take complex issues, simplify and prioritize them to deliver strong results.
What advice you would give to current CLAS student?
Make sure you have balance. Earning a degree is the primary reason you are attending ASU, but you should also try to gain as much experience as you can now and meet as many people as you can to expand your network. The reason I was able to land a job directly out of college was because I had four years of experience in the sports industry. I had internships all four years I attended ASU. In addition to gaining experience, you should get involved in school by joining clubs, attending sporting events, and most importantly: Have fun!