Alumni Occupation
President of Madweek Marketing
Alumni Photo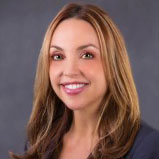 Alumni Intro
Madeleine Goldman (Weekley), President of Madweek Marketing, is a hospitality industry professional whose career spans two decades of executive roles in marketing, advertising, and public relations.
Since starting her work in 1996, Ms. Goldman witnessed tremendous growth in the hospitality and casino space. She spent 15 years at Caesars Entertainment (formerly Harrah's Entertainment) in Las Vegas, NV and saw it through various expansions and acquisitions. Her career with Caesars culminated in her being promoted to Corporate Director of Brand Marketing. From there, Ms. Goldman accepted the position of Executive Director of Brand Marketing at Wynn Resorts, where she became well versed in marketing high end luxury brands.
Upon relocating to Miami in late 2012, Ms. Goldman continued her career with two senior marketing roles. She became a partner in opening a Miami office of Las Vegas-based advertising and public relations firm, VIRGEN Digital Brand Marketing. In 2014, Ms. Goldman opened Madweek Marketing to service businesses interested in customized solutions for marketing, branding, and communications.
Ms. Goldman holds a BA in English (Magna Cum Laude) from Arizona State University. She proudly served on the board of directors of the South Florida Writers Association as well as on Brandeis National Committee in Florida. She recently returned to her home state of California, where she resides with her husband in San Diego.