Alumni Degree
BS, political science
Alumni Photo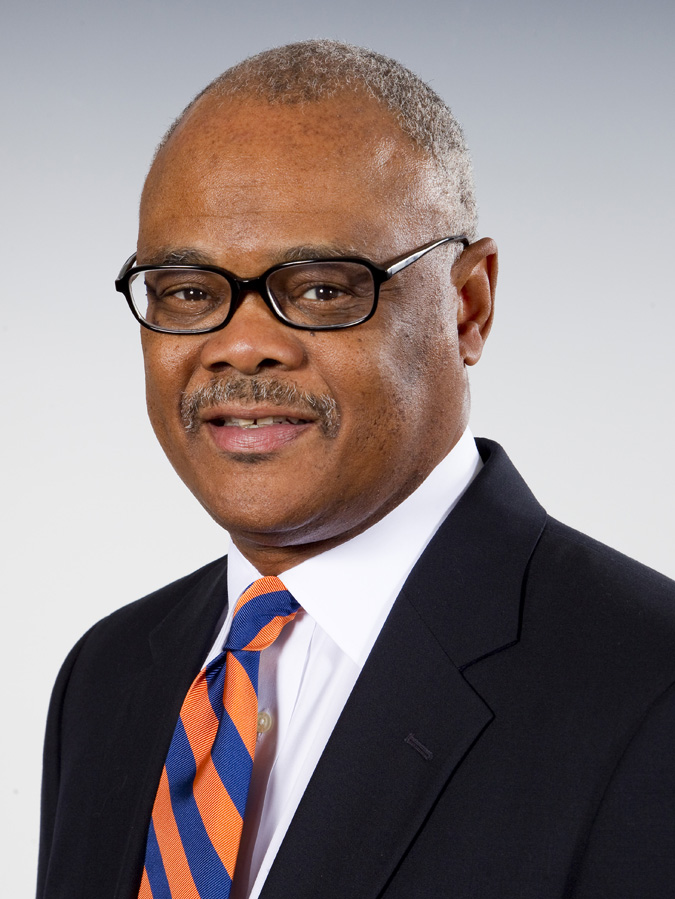 Alumni Intro
Veteran athletics administrator Herman Frazier was promoted to senior deputy director of athletics at Syracuse University in May 2016. Frazier joined the Syracuse University staff as deputy athletics director/chief of staff in 2011. Frazier oversees all internal operations, serves as the sport administrator for volleyball, softball and women's rowing, and is the secondary administrator for football and men's basketball. He has overseen the participation of the Syracuse football team in three bowl games, including the 2018 Camping World Bowl.
A native of Philadelphia, Frazier boasts more than 40 years of experience in athletics administration, including eight years as an athletics director. In 2012, Frazier received the NACDA Pioneer Award for his position as Chef de Mission for the 2004 Olympic Games. Before coming to Syracuse, Frazier was the senior associate athletics director for sports administration at Temple. Prior to joining the Owls, Frazier served six years as the director of athletics at Hawaii. He was also previously the director of athletics at the University of Alabama at Birmingham (UAB).
Frazier began his career in administration immediately upon graduation from Arizona State University, joining the Sun Devils staff as a graduate assistant for the track & field program in 1977. In 1979, he was appointed assistant director of events and facilities. During his 23-year tenure at ASU, Frazier moved up the ranks to the position of senior associate athletics director for business operations. He was the administrator for 10 Olympic sports that won numerous national championships, and the football program, which earned two Rose Bowl berths. He also directed business affairs, operations and stadium management.
An eight-time All-American in track at ASU, Frazier was the leadoff runner for the 1976 Olympic gold medal-winning 4x400 relay team. From 1980 through 2004, Frazier served on various United States Olympic committees, including two stints as the U.S. Olympic Committee vice president from 1996 to 2004. In 2004, he was named Chef de Mission for the U.S. delegation at the Athens Olympics. Frazier presided over the most successful U.S. Olympic team in history, as the Americans won 103 medals.
Frazier is a current member of the NCAA Division I Track & Field Committee, representing both Syracuse University and the Atlantic Coast Conference. It's Frazier's second time serving on the committee, including a term as chairman from 1994-95 while at Arizona State.