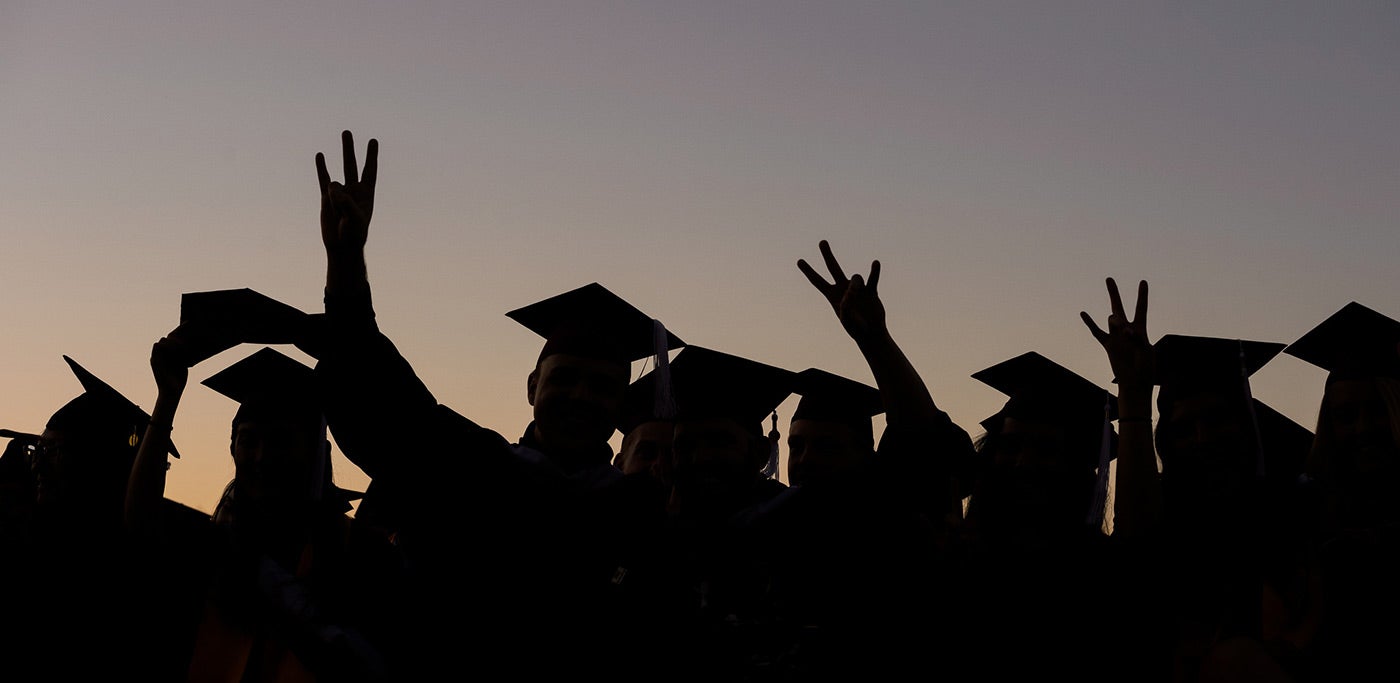 Hearts and Scholars
Hear how our students are impacted by donor generosity
At the Hearts and Scholars dinner, students meet their donors and share their unique achievements in academic and research ventures. From learning how to become an astrophysicist to finding innovative cures for cancer, these scholarships enable students to follow their dreams and bring about positive change in the world.
Celebrating the philanthropy of scholarships
For more than a decade, The College of Liberal Arts and Sciences Hearts and Scholars event has brought together donors and student recipients to celebrate the philanthropy of scholarships. Outstanding students from a variety of fields receive thousands of dollars in financial assistance every year with the help of Arizona State University alumni and donors, many of whom received assistance themselves during their undergraduate and graduate careers.
"It brings you almost to tears to think this is actually achievable, instead of thinking, 'let me get through these walls first.'"
Jose Plascencia, Computational Mathematics and Biomedical Informatics Undergraduate
First-Generation Scholarship
"This gives me an opportunity to focus in school, have time to volunteer and go to clubs, instead of working or finding other ways to get money."
Raquel Torres, Astrophysics Undergraduate
Dean's Circle Scholarship
"I couldn't find another school that would suit me like ASU did. I couldn't be here without this scholarship."
Lauren Gold, Communications Undergraduate
House of Broadcasting Inc. Endowed Scholarship
"They had something they were passionate in, and they were willing to stand up for that … it feels really good to thank them for their support."
Justin Wolter, Molecular and Cellular Biology PhD candidate
Maher Alumni Scholarship
"I'm a firm believer in the idea that 'the more you know, the more you owe.' It's something as I move on in my career that I would want to emulate."
Jose Flores, Spanish PhD candidate
Quino E. Martinez Scholarship