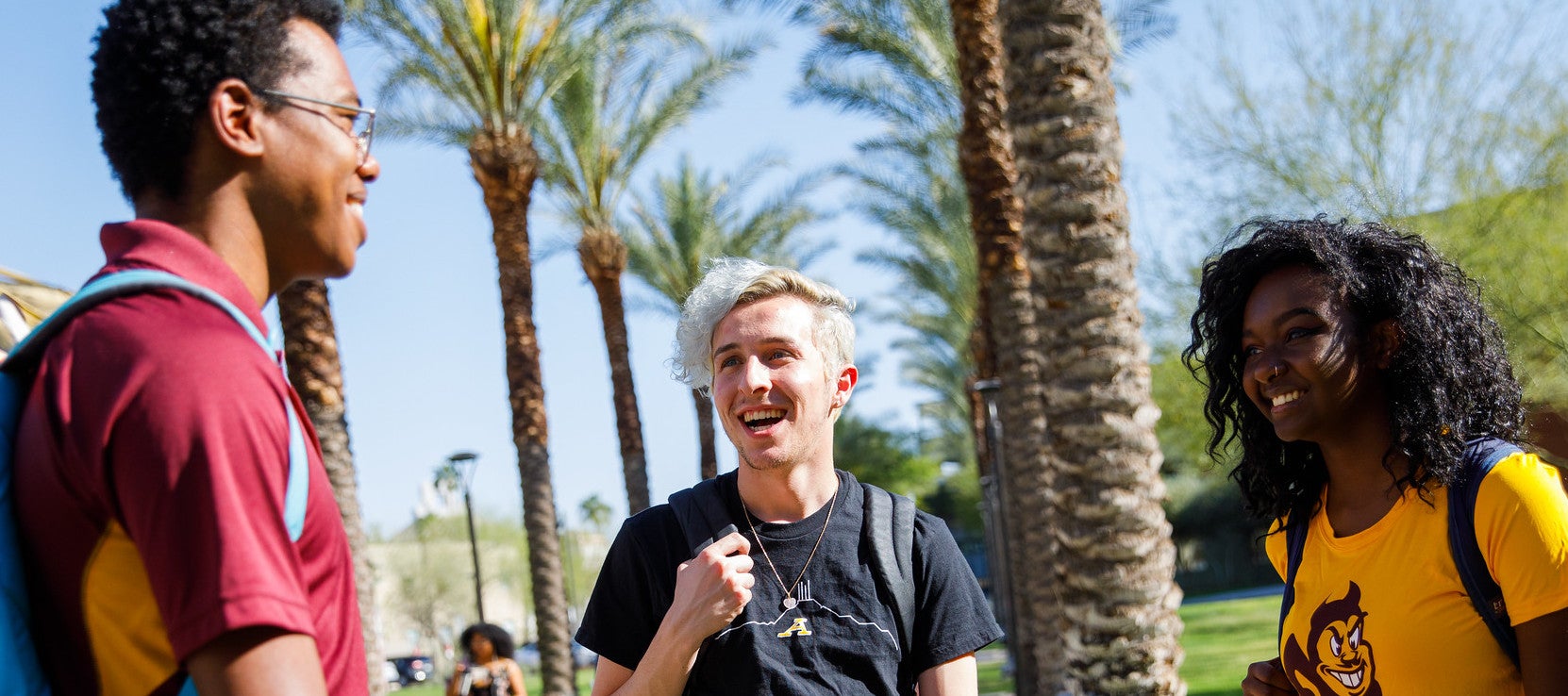 Welcome to The College of Liberal Arts and Sciences
We are excited that you have chosen to become part of the Sun Devil family. To help you prepare for your first semester at ASU, you will take part in an Academic Advising and Course Planning Session. This session, along with meeting your academic advisor, will provide you with information, resources and tools to be successful, as well as the opportunity to discuss your course schedule.
Let's get started!
Stay up to date
You should have received a call and email from your advisor prior to your Academic Orientation Session confirming your individual advising appointment. If you have not received an appointment confirmation, please contact 480-965-6506 or email thecollegefirstyear@asu.edu.
Three days before your session, you will receive an email from New Student Programs with your agenda for the day. This email will include important links to access the different sessions on your session day. If you do not receive that email, contact New Student Programs at orientation@asu.edu.
Download your course planning worksheet
You will use the worksheet during your Academic Orientation Session to better understand the courses you'll take in your first semester and identify any next steps you need to take.
Review your major map
You can review your major map on My ASU under "My Programs and eAdvisor." Every major has specific requirements that you must complete each semester. We will explain the major map and critical courses in more detail during orientation.
Download the Discovery Seminar brochure
These one-credit courses are taught in a small and engaging environment, and offered exclusively to first-year students.
Look through the brochure to learn about course offerings during your first semester.