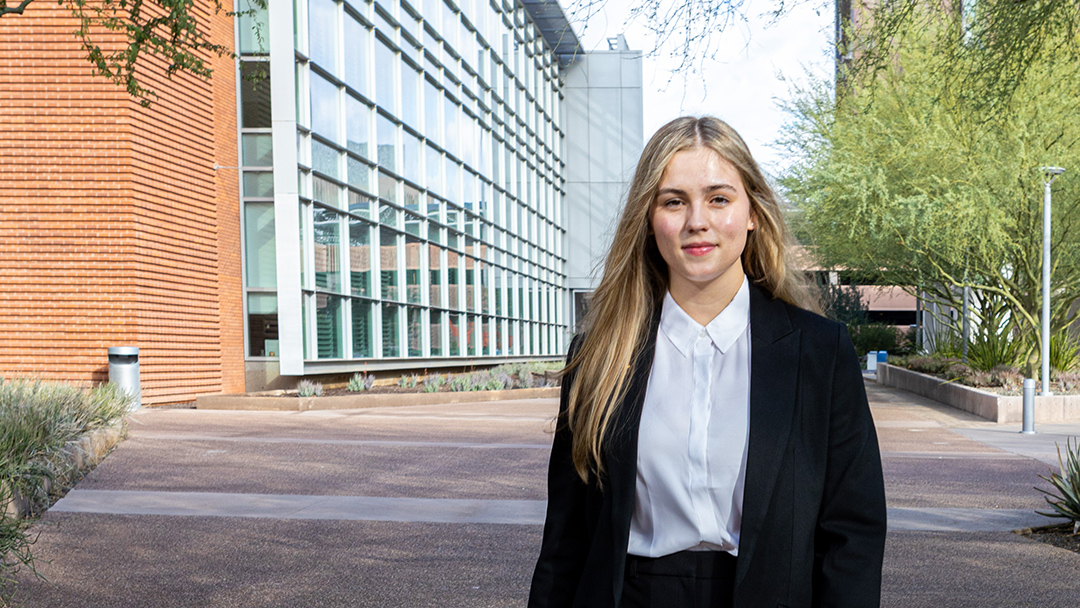 Your launchpad for a fulfilling career
Resources and data for current students and individuals considering a liberal arts and sciences degree path.
Designed in partnership with ASU Career Services, the Futures Center is The College's hub for helping you prepare for life after graduation, whether your plans include graduate school, a career or forging your own path.
Professional-track advising
Pre-professional advisors in pre-health and pre-law can help you select courses and apply for future education programs.
Career and Professional Development Services
No matter what stage of career preparation you are at, there are a variety of career readiness resources available to you at ASU.
Gain real-world experience.
Opportunities like part-time employment, internships and volunteering offer valuable training in real-world situations that will set you apart from other applicants with the same educational background.
Engage in hands-on research.
Participating in undergraduate research is a great way to interact with experts, acquire new knowledge, develop analytical and problem-solving abilities and gain valuable experience for graduate school applications and resumes. 
Explore research opportunities within your department or, if you are an ASU Online student, check out research opportunities on the Online Undergraduate Research Scholars (OURS) program webpage.
 
The degrees in liberal arts and sciences really create lifelong learners, across a range of topics. This will be critical for you in any profession you are going to engage in."
Patrick J. Kenney
Dean and Foundation Professor
The College of Liberal Arts and Sciences
Vice Provost for Academic Enterprise Strategy
Arizona State University
Your future starts here.
The U.S. Bureau of Labor Statistics defines an education in the liberal arts and sciences as "an approach to learning that involves diverse coursework so students develop a range of knowledge."
In other words, a degree in the liberal arts and sciences does not limit you to a specific career – you are free to pursue endless opportunities, having developed critical thinking, communication, career-readiness and other skills.
Furthermore, these skills continue to be relevant in a job market that is constantly changing. New technologies and changing environments require people who can analyze complex situations, solve difficult problems and communicate effectively to bring about positive change – and this is what a degree in the liberal arts and sciences prepares you to do.
In fact, The College sends more students to medical school and law school than any other college at ASU. Whether you are interested in a more traditional career path or you want to create your own future, you'll receive the training and education you need to succeed.
So what are you going to do with that?
If you're unsure about a certain degree program and whether or not it will lead to a successful career, check out What Can I Do With This Major?, produced by the University of Tennessee Center for Career Development.
The site offers specific insights on typical career areas and types of employers that hire people with each major. Browse the categories below to see which degrees align with your career goals:
Amanda Ventura Zink, a Department of English alumna, is the public affairs manager for Waymo, an autonomous driving technology company. There, she leads the public education campaign "Let's Talk Autonomous Driving."
In 2015, Steven Slugocki, an ASU alum with a major in political science and minor in U.S. history, became the youngest elected chairman of the Maricopa County Democratic Party.
Ashlie Temple, who graduated with a degree in psychology, manages clinical services across five different states as the patient care services manager for Albertsons, Safeway and Vons pharmacies.