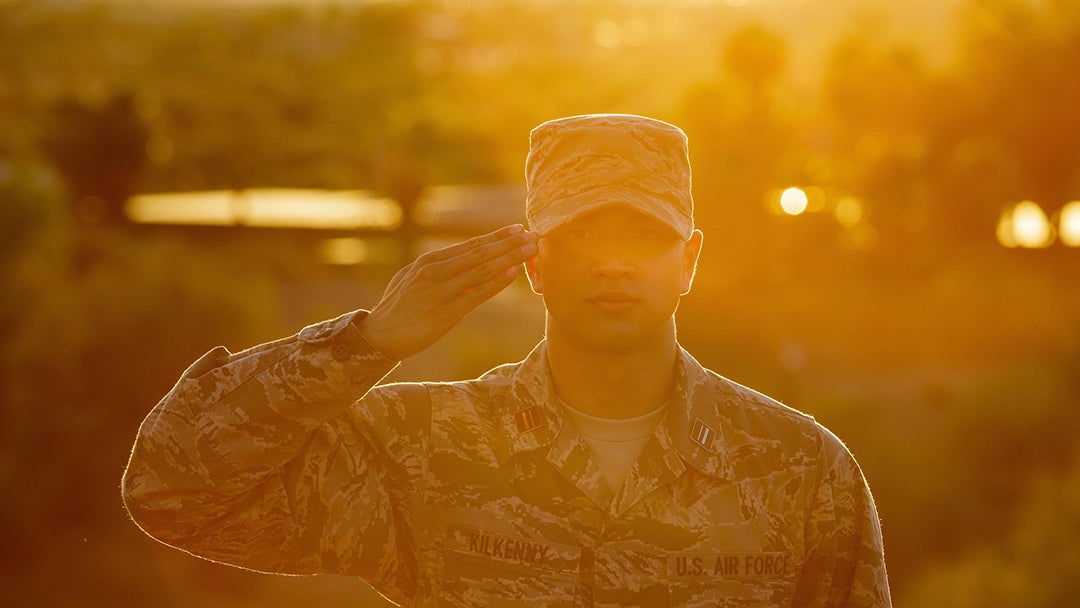 Reserve Officers' Training Corps
The College of Liberal Arts and Sciences trains young men and women to serve our nation through three branches of Reserve Officers' Training Corps: Air Force, Army and Naval ROTC. Cadets gain invaluable character-building skills, a diverse, self-disciplined civilian education and leadership development training.
The biggest thing I took away from ASU and being a cadet here is developing others. The Army's leadership model is "leads, develops, achieves" and I kind of took that develop one to heart. When I was an underclassman a lot of the seniors and cadre took time out of their schedule to mold me into the person I am today.
Tyrus G.
ASU Army ROTC alum
Arizona No. 1 cadet, 2018.
Frequently asked questions
How does the ROTC program work?
ROTC counts as elective curriculum, which students take along with their required college courses. Besides providing exceptional leadership training, ROTC programs can also pay for your college tuition.
Does joining the ROTC require a service commitment?
You can find details on any service commitment required on ASU's Air Force ROTC, Army ROTC and Navy ROTC websites.
Is the ROTC program at ASU right for me?
If you're considering joining the ROTC but aren't sure if it's right for you and your career goals, reach out to your advisor through your MyASU page.