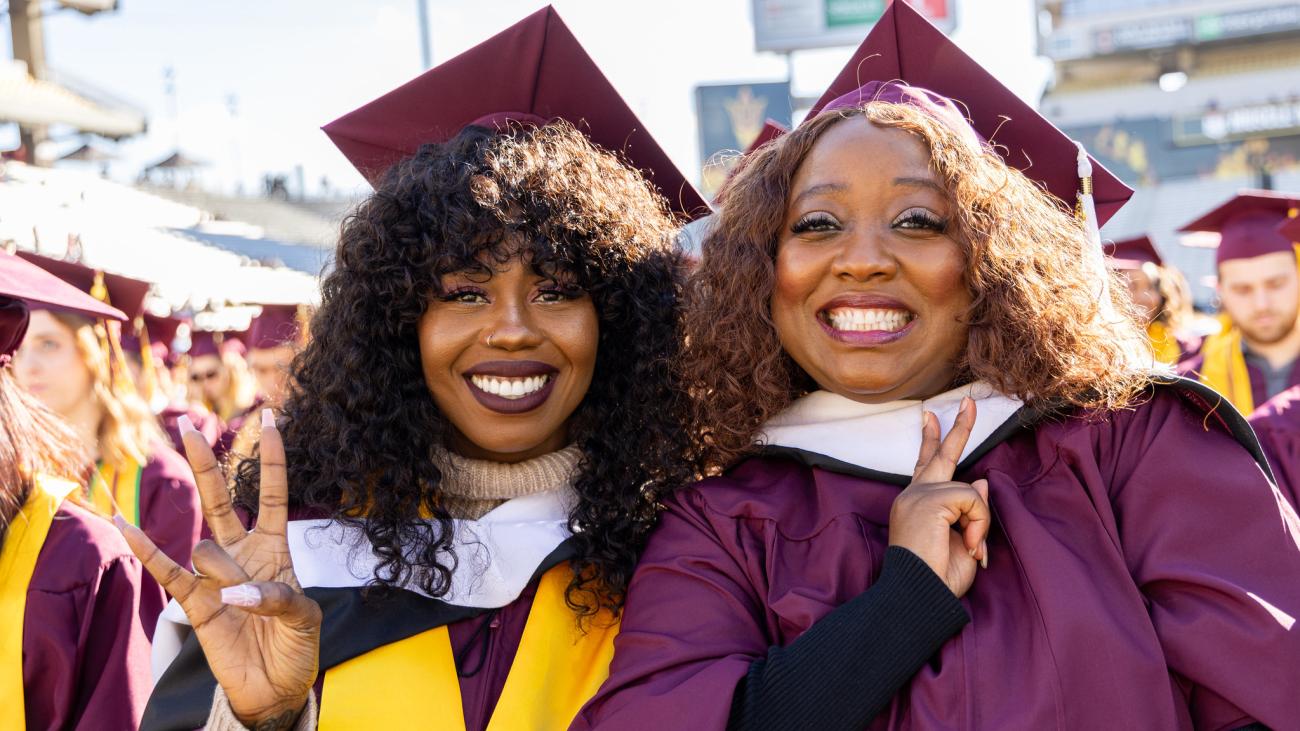 Your future looks bright.
Take the next step in advancing your career with a graduate degree from The College.
Step 1:

Find your degree program.

Browse graduate degrees at The College, including accelerated degree programs that enable you to combine undergraduate and graduate coursework to accelerate completion of a master's degree.

You can also investigate research and programs within our three divisions (humanities, natural sciences and social sciences) to find the program that's right for your goals.
Step 2:

Apply to ASU.

Find out what you need to know about getting into graduate school at ASU, including graduate FAQs.
Step 3:

You've been admitted. Now what?

Work through your priority tasks and any other to-dos. You can also review details on enrollment, international students and more on the ASU graduate admissions webpage.
Step 4:

Familiarize yourself with graduate student resources.

Review the resources and opportunities available to you to help you achieve your academic and career goals.
My research, the big idea, focuses on alternative visions of contemporary conceptualizations of development and sustainability. … My graduate experience here at ASU has been more significant because it really gave me space to figure out who I am."
Brenda Mora-Castillo
PhD in transborder studies, 2022.
Get in touch: If you'd like to hear more about graduate programs and opportunities at The College, email thecollege-grad@asu.edu.