Alumni Occupation
Stand-up comic, writer
Alumni Degree
Film and media studies
Alumni Photo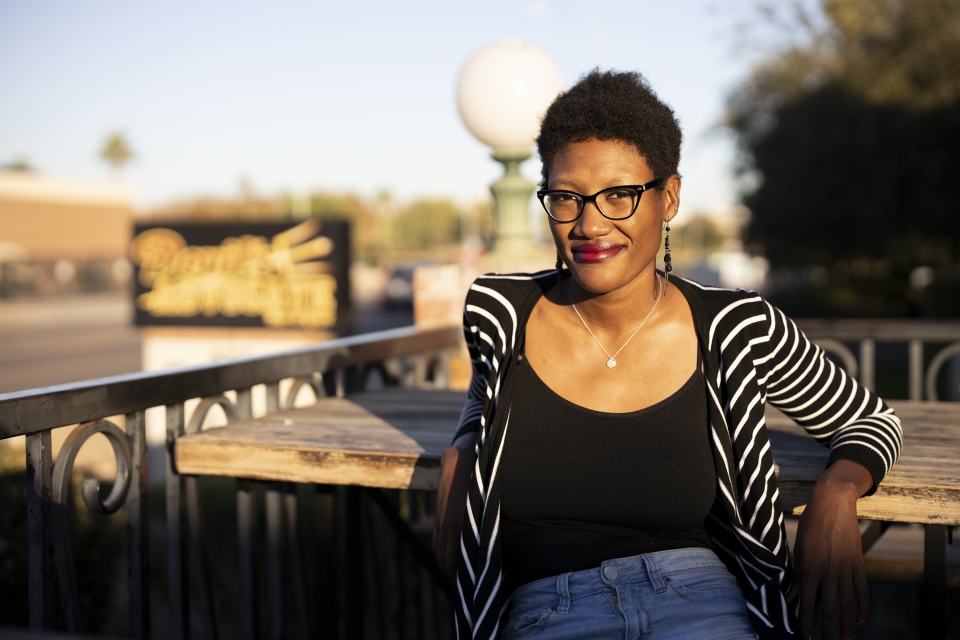 Alumni Interview
In Aristotle's groundbreaking critical theory composition "Poetics," comedy is one of several forms of literature. While that world may seem like a far cry from the standup comics and improv troupes of today, students at Arizona State University are using what they learned as humanities majors to power a career on the stage.
We caught up with a few alumni of the Department of English in The College of Liberal Arts and Sciences who built a pathway to comedy after graduation.
Dunkley's introduction to comedy began when a class on comedy and social discourse asked her to step outside her comfort zone.
"That was the first time I really thought critically about how comedy affects people socially and emotionally," she said. "For the final in that class, you could write a paper, write a pilot or do a 10-minute standup routine."
Dunkley chose the performance and was surprised by how much she enjoyed the process.
"I loved the writing that went into it and ended up having a really good set," she said. "When I got on stage with something I'd worked so hard to produce, I loved that feeling."
The realization pushed Dunkley to switch from studying theater to pursuing a bachelor's degree in film and media studies from the Department of English. She graduated in 2017 and now works as a director's assistant and continues to perform stand-up at local venues. It's been five years since that initial class, but Dunkley said she still thinks about the principles she learned there when writing sets and helping with scripts today.
"There's a lot of standup comics I know who don't want to think about the theory of performance or the mechanics of their jokes," she said. "But I think it's important to consider how I project myself and what I want my comedy to put into the world. What you say to an audience can affect how they see things; I think that's really important to take into account."
Dunkley said she hopes her comedy also accomplishes another goal: creating more inclusion on stage.
"Part of it for me is being visible in all senses, as a black, queer woman, as the daughter of an immigrant. We're not always in the public eye and we're not always included in comedy," she said. "I feel like I have a duty and an obligation to use the very limited audience I have to be loud, visible and comfortable with myself so that others can too."