Alumni Occupation
President and managing partner, ReGeneration Partners
Alumni Degree
BS in Psychology and Sociology
Alumni Photo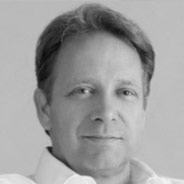 Alumni Interview
Alumnus James Hutcheson founded one of the world's premier family business consulting groups, ReGeneration Partners. For the past 21 years, he's been working with some of the most exciting and interesting entrepreneurs around the world to create shareholder wealth, improve communication and resolve issues of uncertainty about the future. Hutcheson believes his liberal arts and social sciences degree fostered a love of learning, which has helped him succeed throughout his professional life.
Why did you choose to study psychology and sociology at Arizona State University?
Like many high school seniors, I didn't know enough to really know what I wanted to do. My favorite class in high school was psychology. So I headed off in that direction blindly, not knowing what it would entail.
How do you feel your degree program prepared you for your career?
My view is that a liberal arts and social sciences degree is a critical to developing thinking skills. Rather than going in with a specific vocation in mind, I think a broad liberal arts background fosters a love of learning. And that's exactly what happened with me.
Can you give a brief overview of what you're doing now?
I spent the first 20 plus years of my professional life working in my own family's company. We grew to be the largest in the world at what we do. I left there to form a business consulting group devoted exclusively to family-owned and family-managed companies. For the last 21 years, I have been working full time as a family business consultant with some of the most exciting and interesting entrepreneurs around the world. My work is indicative of ReGeneration Partners' mission: to create shareholder wealth and improve communication inside a family.
Family business consulting is a niche. Although the dominant ownership structure of enterprises is family owned, there's not as much attention paid to family companies. So I've been working with family companies to resolve issues of uncertainty about the future.
What do you believe contributed the most to your career success?
I think luck, my love of learning and challenging myself contributed most to my success. Some people stop learning when they graduate high school or college, but in my case, the foundation of a love of learning carried over to today, where I'm 60 years of age.
I've written two books and partnered on three other books, been a contributing author, published about 150 articles, sat on approximately 35 different boards of directors and have given more than 250 presentations all on the subjects of family-owned and family-managed companies.
You have to like what you do, I love it.
What does it mean for you to be an alumni leader and a role model for other ASU students?
It's an honor. I really believe strongly in giving back to people who are thinking about degrees in the social sciences and liberal arts. I have been a CEO of an international company, among other things, but you don't normally see those people coming from the field of psychology. You see them coming from the business world.
I think it's important to recognize the potential in people who study a social science and liberal arts because they have a broad skill set that can carry them in any number of different directions, and I really believe it.
Do you have any advice for current students to help them succeed in their respective careers?
You have to find your own juice, your own energy about what you want to do. The pressures are pretty significant to get out there, make a living and become independent. But the more important this is don't be afraid to experiment. Whether it's a career move, a new job or a different path, just let it speak to you. Allowing yourself the freedom to try multiple things professionally will help you settle in. Also, don't be in a rush. If you are not enjoying what you do, then you need to change it.
What do you hope your legacy will be?
The legacy I would like to share as it relates to students is to live your life, to live your own life.