Alumni Occupation
Harley-Davidson dealership owner
Alumni Degree
B.A. Political Science
Alumni Photo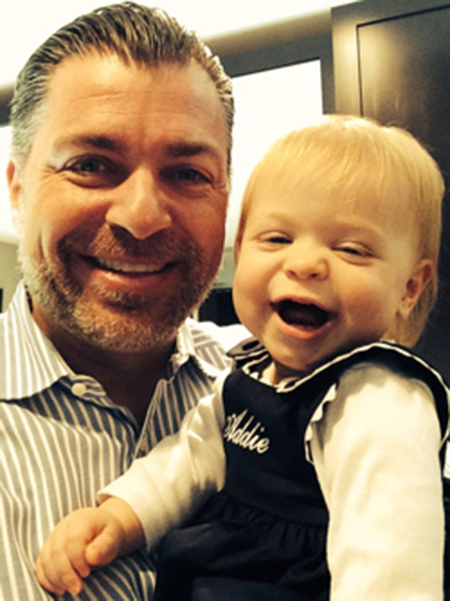 Alumni Interview
Political science alumnus Ed Wallace took his experience, hard work and community involvement at ASU with him into a life-long career owning Harley-Davidson dealerships. Wallace, a life-long Sun Devil, has given back to the ASU community by hosting events for incoming freshmen.
Why did you choose ASU and your major?
I chose ASU because it seemed like a paradise coming from the rain of the Pacific Northwest. I still can't think of a better way to head to class than walking through ASU's beautiful campus.
Who were your mentors?
My primary mentors were my parents. I quickly joined a fraternity – Theta Delta Chi – and found a lot of resources in terms of the experiences of older members of the house.
How do you feel your degree program prepared you for a strong career/future?
The rigor of the college experience is what I feel most prepared me for my career. I'm in retail, and I have to take sales as they come. I have to put in extra work to earn extra sales. ASU prepared me by having so much to offer. Obviously, I had to work hard to succeed in class. I had to balance that with the experiences offered to me in the Greek system. I also worked full time most of the time I was at ASU.
What clubs/organizations did you participate in while at ASU? How did these activities shape your experience or choices?
I joined a fraternity my freshman year. A couple years in I was chosen to be the fraternity social chairman. The relationships I made in the Interfraternity Council during that time led to my appointment as vice president of the fraternity by the president of the fraternity. The next year I was voted in as president. It's one thing to be a fraternity member and to rely on the "house" for your good times. It's entirely another to take on responsibility for the members. Their safety, actions, the facility they live in and our ability to coexist with the university and our surrounding fraternities and sororities all come clearly into focus.
Do you have any advice for current students at ASU or CLAS?
Work hard at everything you do. You learn from it all and you never know when seemingly obscure knowledge will payoff down the road. It's 25 years down the road and I'd give anything to be able to go back and relive the opportunities you have in front of you now.
What is your current occupation and what impact did ASU have on that career choice?
I own and operate two Harley-Davidson dealerships and four buildings. My dad got into this business after I graduated, and 10 years later I was able to begin buying him out. Today he is retired and our buyout is complete. Now I manage relationships with customers, staff and the two banks that hold the mortgages on the four buildings.
My education had little to do with my choice of occupation. However, the need to constantly adapt, improvise and overcome during my days at ASU has finely tuned my abilities to do those very things to succeed in business today.
How involved with ASU are you now? Do you keep in contact with fellow classmates? Have you been back on campus?
I'm a big Sun Devil fan and I was recently given the opportunity to host an event for incoming ASU freshman from my area at one of my dealerships. I look forward to more involvement in the near future.
Where do you see yourself in 10 years?
Life is a process. Everything doesn't happen in an instant, unless you're Mark Zuckerberg or an uber-successful musician. My job is to keep picking away at my goals and adding to previous successes. As I reach these goals, it becomes very clear how my past accomplishments or missteps have impacted my progress. Hopefully in 10 years I'll look back at where I am today and be happy with the decisions I am making.