Alumni Degree
B.S. in Biology
Alumni Photo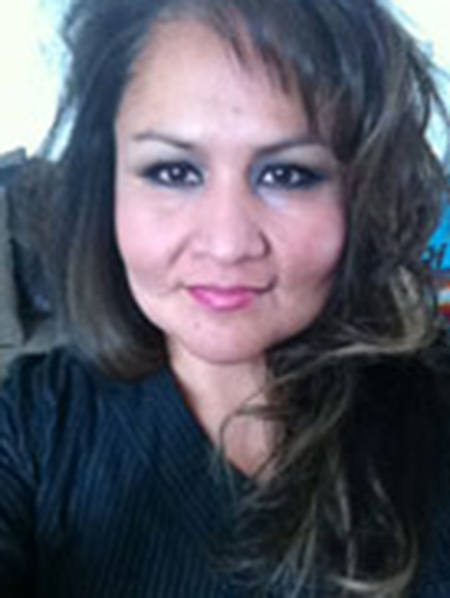 Alumni Interview
Why did you choose your major?
I always had a goal to work in a medical facility. My degree in Biology gave me that opportunity.
What does ASU mean to you?
ASU is an amazing school with many opportunities to help you succeed. I especially like and am grateful for the tremendous amount of help from the Native American Achievement Program. They made me feel important and the amount of support they gave me helped me to believe that I could finish school and become a successful person.
What is your favorite campus memory?
My favorite campus memory would be all the Homecoming Festivities that I have been to. I have always gone with my children. It is such a great atmosphere, free food, games and just a lot of information available to you from all the different departments. I had a blast each time I went and I still go to this day. I always encourage others to go and experience ASU Homecoming.
What was your favorite class when you were here?
I had several favorite classes while going to ASU, but one would be my Navajo Language class. It was fun. My instructor was very enthusiastic about what she was teaching us and inspired us to continue to speak our native language. Also, to teach our young children. We did several activities that were fun and I looked forward to each class.
Who is the person who influenced you most?
Edward Delci. He was an advisor who believed in me. There were classes that I felt at times were overwhelming but Edward encouraged me that I could do it and finish. He was honest and gave me the guidance I needed. I am grateful to him.
How did your education in the College of Liberal Arts and Sciences help prepare you for what you are doing today?
I took a lot of science classes. Each and every one of the classes gave me the knowledge and experience I needed to excel at my job.
What do you like most about the career path you have chosen?
I am now working in the Clinical Laboratory as a Medical Technologist at Phoenix Indian Medical Center. I have been working here since I graduated and I am extremely happy where I am today. I love helping people who are in need and making sure they get accurate results to help aid in their diagnosis. My career path is an amazing ride. I am surrounded by the best of the best: hard-working colleagues and outstanding ASU alumni.
What do you consider your most significant life accomplishment so far?
The one thing I like most about my career path is helping patients. I am important to the kind of care they receive. At the end of the day, busy or long, I feel good inside, knowing that I help save lives.
What advice would you give to current CLAS students (and future alumni)?
Never give up! Some classes may be difficult but with a lot of studying and support from the school, anything is possible.
Anything else that you would like to share with fellow Sun Devils?
I know some of you will experience some hardships and have thoughts of giving in and not completing your education at ASU, but with a degree from a major university like ASU, doors will be open to you and your opportunities will be endless. Without sounding corny, dream big, study hard, GO SUN DEVILS!!!