Alumni Degree
B.A., Psychology
Alumni Photo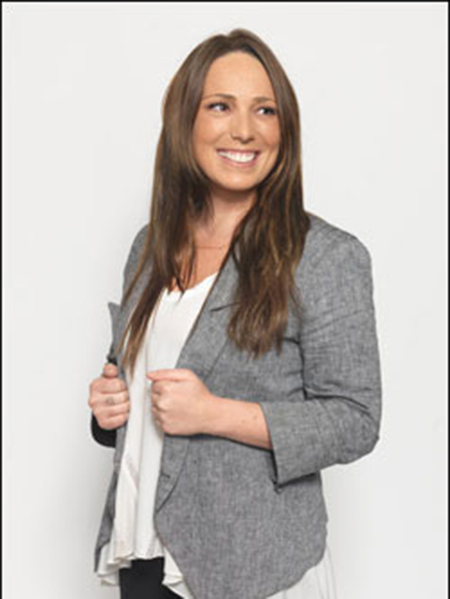 Alumni Interview
Why did you choose your major?
I chose my major in psychology because I have always been interested in the interactions between people, minds and society. While working in the entertainment industry, I use the knowledge I learned in this field daily when dealing with clients, buyers and in all business interactions.
What does ASU mean to you?
ASU was a huge growth opportunity to me. I went through some of my biggest, most life-changing experiences while attending the University and met people who will be in my life forever. The college has so much to offer, no matter what your goals are. I learned that to achieve excellence, you need to take challenges and create solutions for yourself. You cannot be afraid to fail or to venture off on your own. ASU was a time when I found myself and my place in the world.
What is your favorite campus memory?
My favorite campus memory will have to be walking down Palm Walk with my friends and fellow classmates every day. I had a great group of friends who all majored in Psychology together and we purposely designed our schedules so we had all of our classes together. We would walk down Palm Walk every day in this big group and talk about our days and what was going on in school. I also enjoyed when we had bands come and perform on the grass outside the M.U. As a music person, that was always a special treat.
What was your favorite class when you were here?
I thoroughly enjoyed my behavioral psychology courses. I was constantly taking what I learned and applying it to those around me. I would always find myself analyzing my friends, family and relationships during my time studying this major. It taught me a lot about myself and how to look at the world. I became everyone's number one advice giver and therapist. I was able to have a better understanding of why we do certain things and how to change for the better. Psychology really broadened my outlook and opinion on life and how I want to live it.
Who is the person who influenced you most?
Anni Damgaard influenced me the most during my time at ASU. I took numerous courses taught by Professor Damgaard and loved all of them. She is an intelligent, free spirited, funny woman with international outlooks on life and society. She is passionate about what she teaches and I still refer back to what she taught me when thinking about current affairs of the world and people.
What do you like most about the career path you have chosen?
I wake up happy and go to bed happy every day. I am proud to have a job where I am always excited about the different projects I am working on. I get the opportunity to be creative with extremely talented people and see phenomenal outcomes come from small ideas. I always wanted to be in the music industry and was determined to make it my career.
What do you consider your most significant life accomplishment so far?
Graduating from Arizona State University and landing a career in music were significant accomplishments to me. In 2009, I toured the United States and Canada on the America's Most Wanted Tour with artists Lil Wayne, Drake, Nicki Minaj, Young Jeezy, Soulja Boy and Jermih. The tour was my first significant music job and also gave me a chance to see numerous different places. I always wanted the opportunity to travel around the country and this was an amazing way to do it. You only live once and it's important to experiences as many things as possible.
What advice would you give to current CLAS students (and future alumni)?
I would advise the current CLAS students to take advantage of all that is offered to you. Get involved in things you may not be open to before. You never know what can come from trying new things and broadening your experiences. Whether the benefit is expanding your education, meeting new people or making great connections, there is always something to be gained from taking risks. We are lucky to have countless opportunities at our fingertips while being a part of the ASU community and would be wasteful not to take full advantage. Some people may not have a plan for after they graduate college and not know where to start. Getting involved with your school community beforehand will always prove beneficial in one way or another.