Alumni Degree
B.S. in Sociology
Alumni Photo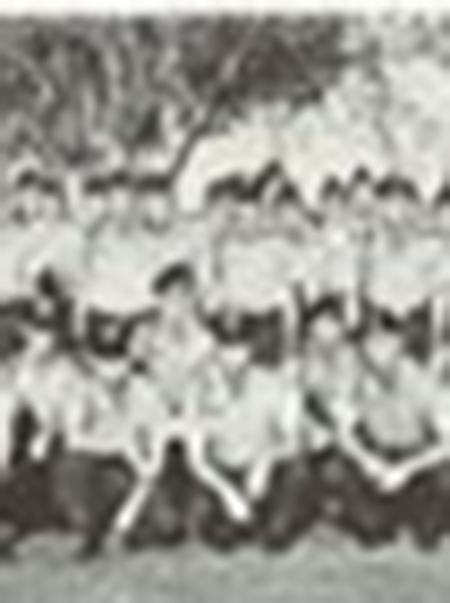 Alumni Interview
I began in the fall of '67. Naive, as we all were back then. I had come up from Nogales where I went to high school. ASU was kind of small then. It wasn't quite "Tempe Normal," but close. The main mall was a dirt road and the fountain in front of the Memorial Union was just being built. Hayden Library and the MU were the center of campus social life.
As a freshman my class was the last to wear the ASU-colored beanie as a tradition. Guess we felt we had grown beyond that. I lived in Saguaro Hall for my first semester, but moved to "Sin City" (the apartment complex across Scottsdale Road) the next. Guess I felt I had grown into that.
Mill was lined with 'Head Shops' mostly. And those of us who could not afford it sat on "A" Mountain to watch the football games. I recall some of us sustained a wide sort and variety of injuries coming down. That was almost as entertaining as the game.
Why did you choose your major?
My first major was Anthropology, but I switched to Sociology because I found it gave me the more broad view of the human condition I was looking for in my studies and interests. I worked my way through school at the Arizona State Hospital (think of One Flew Over the Cuckoo's Nest and you got it). Oddly enough, this experience added fact to 'book learning' for me as it enhanced my studies and led to my eventual career in behavioral health and psychiatry as a psychotherapist.
Who is the person who influenced you most?
I believe the person who influenced me the most was a Dr. Owens who taught the sociology of religion at the time. He was nothing less than a teacher's teacher. We would talk for hours on the subjects of human history and social thought.
What is your favorite campus memory?
To my embarrassment, one of my most memorable moments was a panty raid, yes I said it, a panty raid, that turned into a major anti-war demonstration. We started at Saguaro Hall, across the campus, (the old Social Work Building across from Hayden Library was first a girls' dormitory) and massed at PV and Manzaneta Hall off University. I was identified as "the leader" of the raid and arrested. Just me. Why, I will never know. Of course the hippies protested and became prostrate in front of the squad car I was put into. They were dragged away in short order by the riot police. Where they came from nobody knows, still don't. Rumor has it there were tunnels all under the campus just for that purpose and still are.
Once the football players were pushed away (that was not easy I was told) and screaming girls were dragged back into their dorms, the smoke cleared and all was eerily calm again. State Press reported over a thousand people were dispersed that night. Me, well I was charged with disturbing the peace, instigating a riot, fined fifty dollars and released quietly into the dawn. Also being an Army Brat I was an ROTC cadet (that was real popular) and a Desert Ranger. So my behavior was frowned upon at levels much higher than my family, trust me. I was placed on social probation for the remainder of the semester and had to see the Dean of Students (Dean Schell?) once a week. He was also not happy. Attending classes and living that down made for a most difficult semester as you can imagine.
What do you like most about the career path you have chosen?
I could write a book on my experiences I suppose. Just let it be said that the world around me would not wait. To make the story short, I found myself drafted in 69' and served as an Army Combat Field Medic and Psychiatric Specialist. And this is a story within a story, as all stories are. I made it back to ASU in 73' on the GI Bill. To keep things afloat I tried working at the State Hospital again, but eventually quit and flipped burgers at the shack next to the Newman Center (still there). I graduated in 76' with a BS in Sociology and had new memories of some of the finest people who, I suppose, will never know how much they meant to me. People were still not hiring Veterans at the time, but I managed short jobs at local hospitals and later had the privilege and honor to work with the Disabled American Veterans "Vietnam Veterans Outreach Program" as a therapist. Veterans treating Veterans as it were. That program was the outshoot of the "Forgotten Warrior Project" (Yost and Williams, Ohio State) and was at the time the cutting edge of treatment for combat trauma. I also helped set up the first Vet Center here in Phoenix.
The story does not end there I'm afraid. I returned to the Military, saw another war, and served until '92'. I came back to ASU in '93 and graduated with a Masters in Social Work in '96. ASU was different and huge! But I have some new memories and friends. I have recently retired from the Department of Veterans Affairs as a Psychotherapist in the treatment in PTSD. And that is a life accomplishment that began at ASU. I am sure it is not over yet.
What advice would you give to current CLAS students (and future alumni)?
Instead of advice, I would simply say that even in our darkest moments of academic pursuits at ASU (did I make that grade, the mid-term panic, boy do I hate peanut butter, can I see your notes and even a broken heart here and there) our lives are forever touched by our experiences at ASU. We may lose memories of moments and people we have met along the way, but there is always a certain pride that swells up when you have a chance meeting with another Sun Devil. I kid you not.