Alumni Degree
BA Human Nutrition
Alumni Photo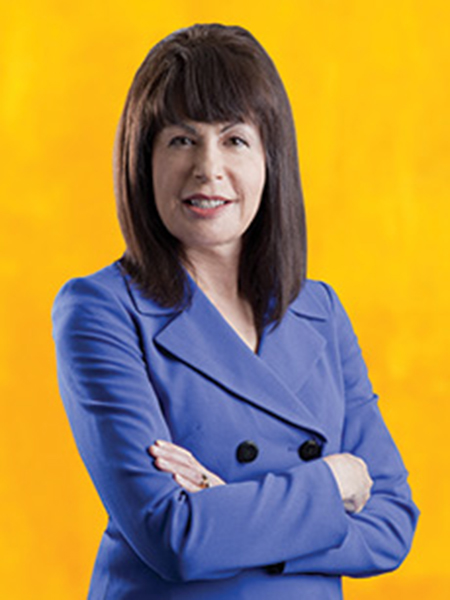 Alumni Interview
Robin Hengl's degree in human nutrition propelled her to careers in biomedical technology, magazine publishing and higher education.
How do you feel your degree program prepared you for a strong career/future?
My CLAS degree enabled me to easily transition through several careers (in biomedical technology, magazine publishing, corporate relocation/real estate and higher education) thanks to the terrific education I received. My most rewarding role is the one I have held for the past 10 years working for the Sun Devil Family Association at the ASU Foundation.
I met my husband, Terry, also a CLAS alumnus - '76 MS in physics and '78 MS in electrical engineering - at ASU. We both lived in Mariposa dorm, before it was torn down to build Vista Del Sol. We have two daughters, Dana, also a CLAS alumna ('06 psychology) and Lauren ('08 Cronkite and Barrett, the Honors College). I guess you could say we are a CLAS family!
Do you have any advice for current students at ASU or CLAS?
I always advise students to become involved on campus, to join one of more than 1,000 clubs and organizations and take advantage of the academic support available from day one, such as the first-year success coaches and the free tutoring through the Student Success Centers. Students should make the most of their ASU experience for the few short years that they are here and know that it's just as important, rewarding and fun to stay connected to ASU after they graduate.
What is your current occupation and what impact did ASU have on that career choice?
In my current role I am the executive director of the Sun Devil Family Association. The impact that ASU had on my career choice is it enabled me to work with amazing ASU families at an innovative, top public institution that I love. It doesn't get any better than that.
How involved with ASU are you now? Do you keep in contact with fellow classmates? Have you been back on campus?
Not only am I involved as an ASU Foundation employee, but also as a member of the President's Club and as a life and gold member of the Alumni Association. And many of the parents I have worked with throughout the years have become some of my best friends. We have reunions every year, especially around homecoming, when we also enter a float and march in the homecoming parade. We celebrated our 10th year in the parade last year.
Where do you see yourself in 10 years?
I see myself celebrating our 20th year in the homecoming parade!