Alumni Degree
B.A., Communications
Alumni Photo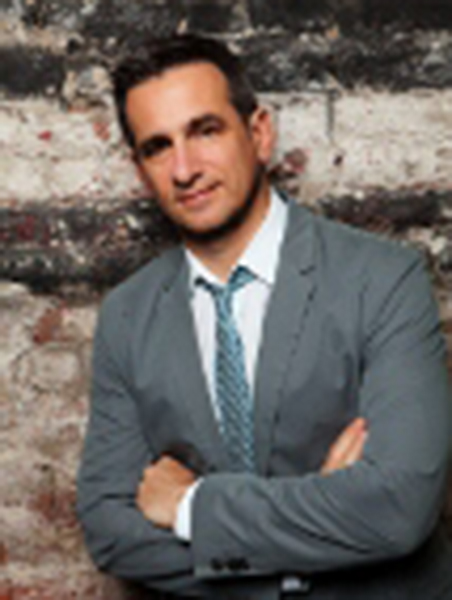 Alumni Interview
For Neil Giuliano, coming to Arizona State University started as a happy convenience and became the longest and most significant relationship of his life.
This self-described Italian American Sun Devil started his journey at ASU in 1974 as a communications major. Over the course of the next three decades he wore the mantle of undergrad student, student employee, master's student in higher education administration, grad student intern, staff member and faculty associate. He coordinated ASU's Leadership Scholarship Program and founded the Out-of-State Leadership Scholarship program, served as the director of ASU's Alumni Association. In 2004, he wrote the proposal for ASU's 2004 Presidential Debate and co-chaired the planning of the event, which was viewed by more than 57 million people on CBS News.
How did your education prepare you for your career?
ASU provided the broad world understanding, awareness and experiences that helped me grow and also gave me specific tools to use as I headed out into the world. It was a strong platform for my teaching, speaking and creating strong working relationships with other people in activism, public service and elected office. I am grateful for such a tremendously rewarding experience and career at ASU. And yet life only got better once I stretched and sought new challenges and opportunities beyond ASU too.
You were the youngest mayor elected to office in Tempe, served four terms and became one of the few openly gay public servants in the U.S. Why were you drawn to public service and that position in particular?
Giving back was a part of my life growing up and remains embedded in my DNA. Serving as mayor allowed me to partner with others to make my community a better place, envision our destiny and future and make it a reality. There are many political roles of course, but being a mayor is unique: you sit at the end of the table, you set the tone and direction, you articulate a vision and empower others to help make it happen. My decade as mayor was a tremendous opportunity to serve and make a difference and we accomplished a lot together during that time.
You went on to become the President of the Gay and Lesbian Alliance Against Defamation (GLAAD) and then later to serve as the CEO for the San Francisco AIDS Foundation. What were your goals as a leader for GLAAD?
At GLAAD, I worked to raise the visibility and volume of the national conversation about LGBT rights and continue advancing the culture toward full equality. Ensuring fair and accurate portrayals of gay people in the media and taking a strong stand against the anti-gay voices in society play a critical part in changing hearts and minds. And as we know, it's the cultural change that happens first and enables the political and legal changes.
What does your foundation do and what are your goals as CEO for this organization?
San Francisco AIDS Foundation is one of the oldest HIV/AIDS service organizations in the world. We provide testing, care, advocacy and a wide array of prevention programs and services for people living with and impacted by HIV/AIDS. We have 140 employees, an annual budget of $24M and work to reduce new HIV infections, ensure people are getting tested and ensure HIV positive people are receiving care. We've spent 30 years answering the call of the community where HIV/AIDS first reached an epidemic level in the US.
What inspired you to write a memoir?
People kept telling me my story was very unique and might help others. Weaving together the deeply personal and highly political aspects of my life was a challenge; I didn't want the book to just be a chronology of my experiences. As a memoir, I had to be sure I shared what truly helped form my personality and core over the course of my life, the tough parts as well as the triumphs. There have not been very many openly gay elected officials, Tempe was the largest city in America with a gay mayor for nearly six years, and only a few have written about their journeys. And given the very high profile of LGBT issues in society, I believe I can add to that dialogue in a significant way.
Which mentor(s) really impacted your life?
Betty Turner Asher, who was ASU vice president for student affairs when I was ASU student body president. She had a huge impact on the course of my life. She encouraged me to stay at ASU after I finished my Master's degree and then gave me the application for the Tempe Leadership program. Absent her influence, I probably would have sought a student affairs job at another university and my life would have taken an entirely different path. I learned a great deal from Betty.
So many people think that one person can't do anything, that one vote or voice can't make a difference. Your journey says otherwise. Is it safe to say that you believe in the power of one: The ability for one person to create meaningful change?
Absolutely one person can have tremendous influence and make a significant difference. I also believe that no one accomplishes anything truly significant without others being involved. One of my favorite movies is "The Power of One." This powerful film ends with this quote:
Changes can come from the power of many, but only when many come together to form that which is invincible…the power of one.
That has always been my approach to leadership, activism and life.
What advice you would give to current CLAS student or alumnus?
Be open to unexpected opportunities, don't confine yourself, always keep stretching, accept uncomfortable situations that will force you to grow, learn how to handle conflict and confrontation well, and help others do all of these same things too. Find a way to give back that is meaningful to you and your personal mission in life. Connect with other people, help enable their success.
What has ASU meant to you? Are we in your book somewhere?
I grew into adulthood at ASU and spent the better part of my adult life on the ASU campus with people like Betty Asher, Leon Shell, Don Dotts, Brent Brown and many others helping me along the way, so it means a great deal to me. So many significant relationships over the course of my life are tied to being a Sun Devil. Oh yes, ASU is in the book, from student leadership and fraternity experiences to clashing with the administration about building a new football stadium while mayor, it's all in there.
A portion of the proceeds from book sales will be donated to the ASU Leadership Scholarship Program. I was the first full time coordinator of the program in 1983 and founded the out-of-state component of the program in 1985. I'm very proud of all the leadership alumni and current students. It's a tremendous program and a significant part of my own philanthropy. I hope everyone will buy the book and think about their own campaign within – we all have one of some sort – and celebrate the successes and challenges of their lives, recognizing there is no finish line really; the journey goes on and the campaign never ends.